Isuzu D-Max Pickup Truck in Kenya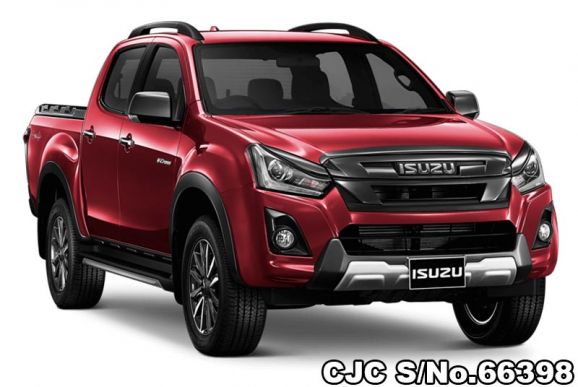 Kenya offers a wide market for pickup trucks popularly known as bakkies among customers in the African region. The people of Kenya are always much interested in buying and importing pickup vehicles from abroad and Isuzu D-Max is on their topmost preference because of its stunning robust light-duty structure with a trendy sleek look. The core reason is to enhance a better stylish lifestyle by showing up a high-status value in society.
Isuzu D-Max is a 4WD off-road pickup truck which is becoming a perfect choice for youth generation Kenyans to fulfill their passionate desire of luxury and adventure. It is outclassed sporty pickup truck provides enthusiastic outdoor leisure and recreation journey for all customers. This urban class rugged style compact pickup exhibits an aggressive tone ideal for dynamic actionable wildlife safari excursion trip for keen enthusiasts as it is specifically designed for the smooth flow of driving on rough terrains with all kinds of weather conditions. The exterior design is built with a muscular solid aerodynamic structure with a powerful suspension to help keep a fine stable balance in jumps and jerks on harsh bumpy road surfaces. The bold and smart exterior grabs instant noticeable deliberate attention.
The interior design provides a varied choice of single and dual cabin spacious seating structure for all passengers. The seating consists of comfortable premium leather fabric for having a comfy relaxing drive journey with ease of legroom and headroom space for everyone. The side doors add a significant appeal with the convenience of entry and exit for customers by having a low floor cabin with inside handle grip. Moreover, the rear side opens flat trunk deck offers an extensive cargo loading storage accommodation. The front side dashboard cockpit panel provides a distinctively attractive look well-equipped with an anti-lock braking system, electronic brake-force distribution, brake assist system, 3-point pretension seatbelts, collapsible steering column, power assist steering, and ISO-FIX Child Seat.
By means of driving performance, it offers multiple options of 2.5 L and 3.0 L of fuel engine with a 6-speed manual and automatic transmission.
Isuzu D-Max is an all-time favorite pickup truck in Kenya ideally built for an adventure-seeking outdoor drive with a true feel of pleasure and excitement for young age customers. It is a sturdy tough pickup truck made for severe rigid on-road and off-road drive trip.